42.2% King P234

13 times to King P234

NFQHA 99% Foundation

Thanks to Fred Gist of the Wagon Wheel Ranch for allowing us to purchase Forty Two King.

We have been raising colts out of King since 1999 and they are athletic horses with good minds and great dispositions.

We really enjoy riding our King horses.

Our 2010 foals are our last crop of King babies.  We have sold

Forty Two King to Carrie Brewster from Arkansas. 

Good luck with King---Carrie. 

We hope you enjoy him and his foals as much as we did.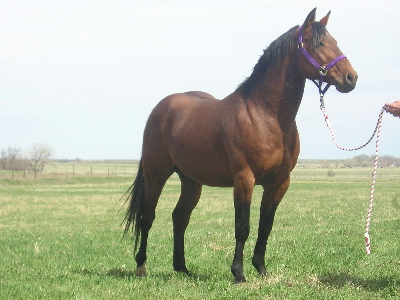 1996 Bay Stallion

              Forty Two King looks like a replica of King P234 who was used as a        

              model for the AQHA for quite a while.  Most of his colts will be 22% or

              higher King breeding & inherit a lot of the good old King characteristics.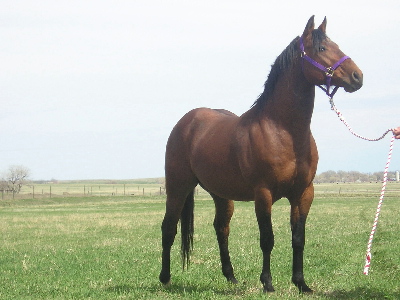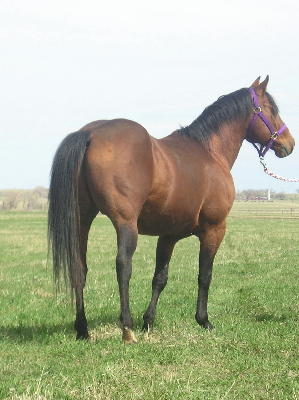 We purchased Forty Two King from Fred Gist at the Wagon Wheel Ranch in Texas.  He looks almost exactly like his sire Cow Bo Country & they both look like  King P234.  At 42.2% King, he is one of the highest percentage King horses in the area.  We have really like his colts that we have crossed on Leo or Three Bars bred mares.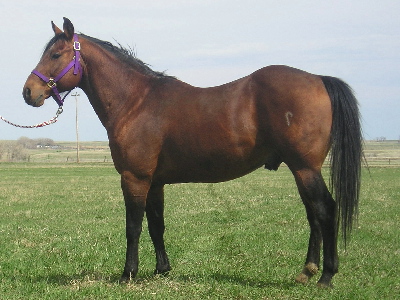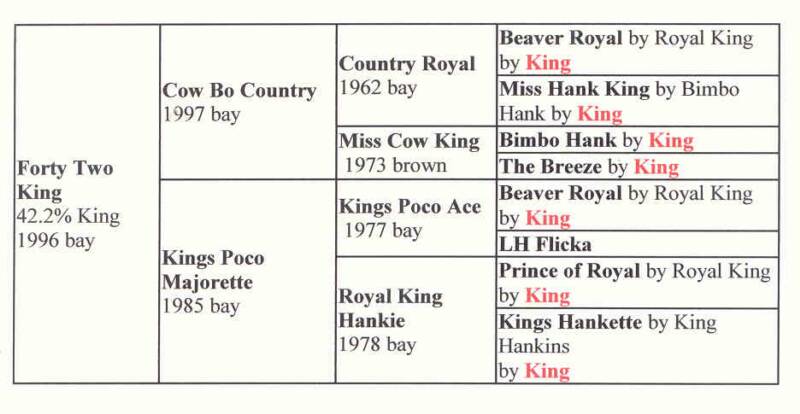 Traces to King P234 13 times

Traces to King P234 13 times

Traces to King P234 13 times